Velcro is one of the basic and most economical mesh fitment. This fitment can only be chosen with fiberglass mesh. The system is easy to made and is equally efficient in controlling mosquito menace. This can be used against wooden or uPVC frame work.
WE CAN ALSO FIX THIS ON WALLS OR ALUMINUM OR uPVC FRAMES USING ADHESIVE-VELCRO MODEL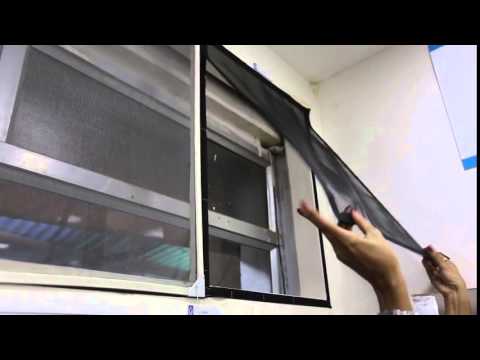 Working model of Velcro fitment. This can be fixed against Wooden or uPVC lining.